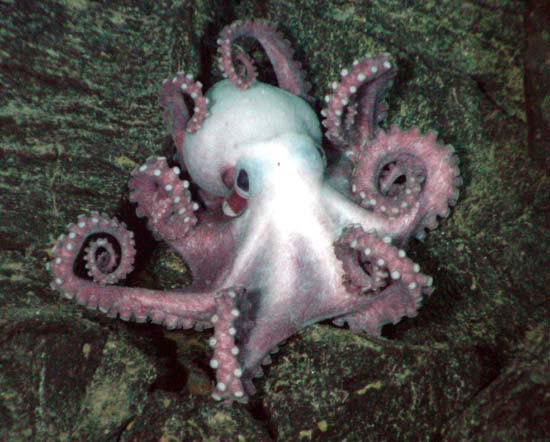 That's right…I said "octopus day."
As I said in my last post, it's been a long week. The best solution to the week that drags on forever? Sleep it away.
Which is precisely what I tried to do until Mother Nature decided to wake me up at 5am with a thunderstorm of the first order.
So I headed into town a wee bit tired and bleary eyed. The solution? Coffee. Money? Hardly a cent.
I decided to pull through the drive-in bank machine.
Driving up a dirty white something-or-other hanging on the machine catches my eye. I inch closer and closer only to discover (to my great amazement) an octopus artfully draped over the instant teller machine. I kid you not. An octopus!
Needless to say, no money for me this morning. But my story did make the day of several would-be teachers struggling with the stresses of an upcoming first practicum session so it all turned out for the best.